About the role
Join the Team!
As an Automation Tester you will participate in planning and executing our QA roadmap. You will make an impact in the overall quality of our platform and products. You will design, implement and execute out test plans, use various test techniques and tools on our software and infrastructure. These test will cover functional (BDD, Unit, integration and property based testing) but also non functional (performance, resilience) aspects of our software. You will work closely with the technical team to design and implement the most suitable solutions.

We embrace quality as core value which enables our teams to build and ship with a minimal amount of friction in order to maintain our pace of development. You will be instrumental in the growth and scaling of the QA function in Huddle.

Your qualifications
We are looking for professionals with these required skills to achieve our goals:
Good experience in Object Oriented development languages
Familiar in use of test libraries such as jUnit or similar
Experience developing test automation (integration, functional, end-to-end, non-functional)
Experience in automation using APIs, message brokers or data bases.
Good understanding of BDD/TDD with a focus on ensuring quality.
Strong attention to detail in test design, programming, and execution.
Familiar working with issue tracking software (JIRA or similar)
Familiar with version control systems.
Self driven and focused
Passionate about problem solving
Good team player
Nice to have
The following characteristics would be a plus:
Have setup advanced build pipelines on Jenkins or similar systems
Experience working with Selenium, Cucumber, Spock.
Experience in producing clear reports using Allure or similar
Experience working with Gatling
Experience working with data or messaging systems like Kafka, Redis or similar.
Familiar working with some quality management software (TestRail, Xray, qTest or similar)
Comfortable using the shell and scripting.
Benefits
Professional development
Our employees meet daily opportunities for learning and development, as they are encouraged to continuously learn, bring new ideas to the table, challenge solutions, and grow.
Educational Budget
Every employee receives an individual education budget per year to gain new knowledge and invest in their development by attending conferences, courses, lectures, and more! In addition to the individual education budget, there is an annual book budget dedicated to buying books the entire team can benefit from.
English Classes
Since we are an international company, English is the main language we use for communicating. Therefore, we provide English classes to all our employees who are non-native English speakers and who wish to enhance their professional communication skills.
Working on cutting-edge technology
We are building advanced, proprietary data-driven solutions designed to transform the user experience and unlock the true potential of iGaming operators, which means our team members have the opportunity to work on the latest technologies and tools.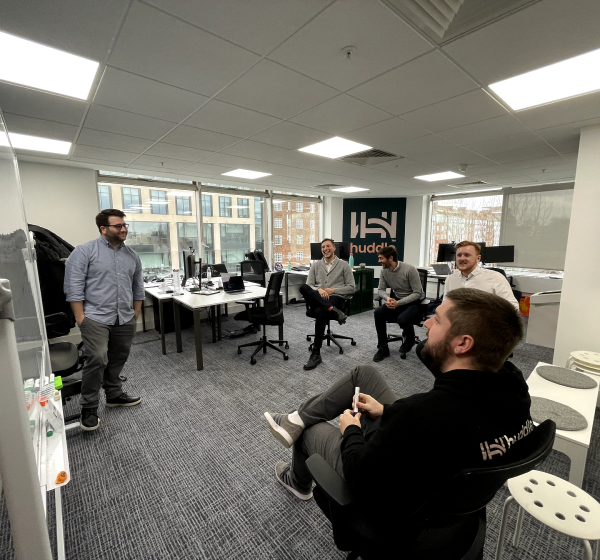 Work-life balance
Having a positive work-life balance ensures having enough time for both work and many other areas of your life, and we help you keep it that way.
Remote Work u0026 Flexible Working Hours
With us, you will have the autonomy to select your preferred work location, and we are accommodating with regards to work schedule as well, providing you the flexibility to work from anywhere you desire.
Occasional Business Travel
We work across Europe and the US, and enjoy meeting face-to-face in any of our offices so occasional travel to Zagreb, London, Isle of Man or Las Vegas might be on the horizon!
25 days vacation
Health benefits of taking a vacation, such as improved productivity, lower stress, and better overall mental health, are just a few out of many reasons why at Huddle we have decided to give all our full-time employees across all our offices the benefit of having 25 days off per year.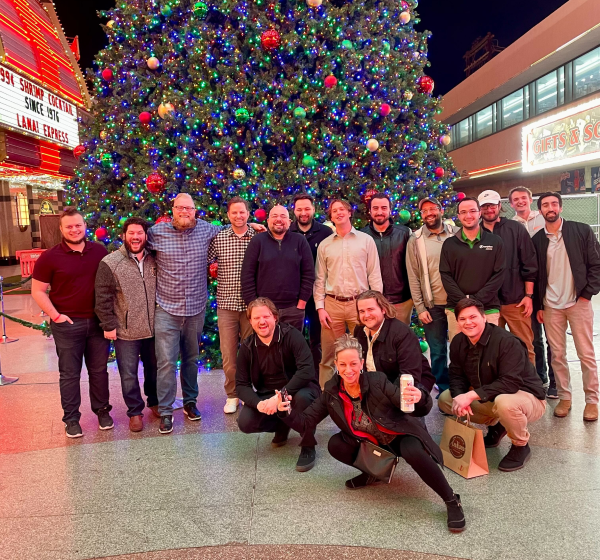 Health
You know the old saying – the greatest wealth is health.
Gym and wellness memberships
Physical activity is an important factor for overall health and well-being, regardless of age, gender or background. Therefore we support our employees in this area as well. We offer different options, based on our employee's location.
Additional and Supplementary Health Insurance
We help our employees to keep their health as a priority number one by covering their regular health checks that help to identify early warning signs of disease or illness. Whether it is an annual health check-up or getting a specialist physical examination at a private clinic, we got it covered.
100% Paid Sick Leave
Whether it is the flu season or you ate something bad, have a headache, or broke your finger while passionately coding, we got you covered, as we offer fully paid sick leave.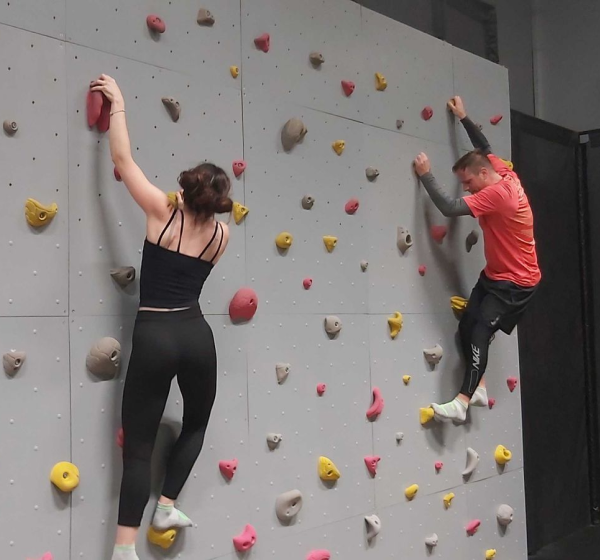 And we don't stop here!
We continuously upgrade our benefits in accordance with the needs of our employees!
Referral Fee
At Huddle, you have the opportunity to recommend a friend for our open roles and build your team together! Refer a friend that would be a great fit for us and earn a referral bonus of 250 – 1500 EUR net depending on seniority.
Bike Parking u0026 Scooters
We will ensure the security of your bicycle or electric scooter while you carry out your work!
Dog-friendly workplace
Bring your furry, non-biting dog to work. It increases energy and happiness for everyone and the colleagues appreciate the stress relief too!
Stocked Kitchen
Help yourself to some breakfast or a snack, whether it's coffee or tea, fresh organic fruit, nuts or even leftovers from your colleague's lunch (just don't get caught for the last one!). It's available anytime.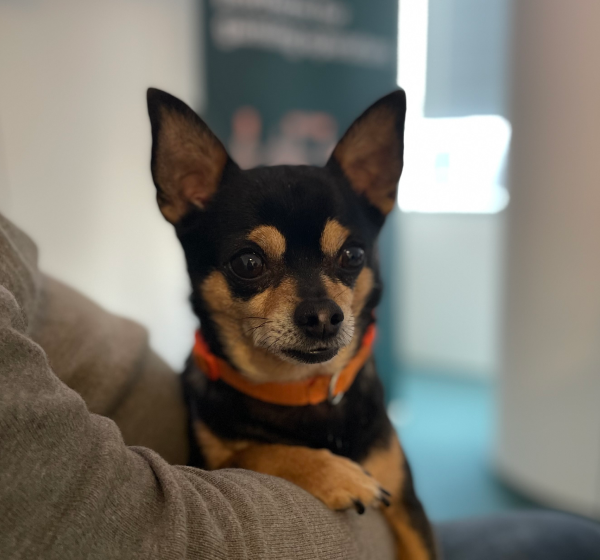 Learn more about
The Application process
Our most usual application and selection process looks like this:
Apply for Autiomation Tester
What Huddlers say
Darko Britvec
Development Lead
"I like working at Huddle because I'm surrounded with a lot of positive and enthusiastic people. The working atmosphere is really encouraging. Huddle really cares about their employees, and supports them in their careers. Everyone knows what they are doing and are trying torn be the best in their field. There are not a lot of distractions so you can really focus on your work to provide the best solution for any problem."
Gary McCormack
Quantitative Analyst
"I've worked with Huddle from the beginning. The culture is great and the company hierarchy means that my voice is always heard. Huddle has provided me with great opportunities to develop my analytical skills; be it coding, mathematics, or analysis. I believe in the product, the vision, and our success."
Paul Moen
Sports Risk Supervisor
"I enjoy learning from colleagues who demonstrate unique competencies. Our Team is constantly improving the quality of service and offerings to clients. When I think about my time at Huddle, I am certain this is a place where I have grown both professionally and personally."
Maja Puček
Quantitative Analyst
u0022The best part of the company are the people from whom you can learn a lot and who are always ready to help. They make the atmosphere at work always positive and inspiring, so coming to work is a real pleasure. Through my work, I'm always learning and expanding my knowledge and problem-solving skills. I feel valued as a team member and am excited to continue to be a part of this dynamic organizationuu0022
Nargiza Raimova
Security Analyst
u0022It's been a great opportunity to join Huddle. As a parent of a toddler having this work-life balance here at Huddle is a lifesaver. Since day one, I am given plenty of support and opportunities to grow. I truly enjoy working with my team; it feels like family.I also enjoy the fact that everyone works together, this means I can be working on technical details with Francesco our CEO, or other members of the board just as easily as working with my other colleagues and teammates.u0022
Lucija Jakšić
Software Developer
u0022From day one, I noticed how much Huddle cares about their people: investing in our education, health, encouraging work-life balance, and respectful work environment in international teams. Feeling valued motivates me to work hard on solving challenging problems in the sports industry and achieving engineering excellence. I am extremely grateful for my managers that have been very supportive since the first day and have entrusted me with a lot of responsibility and creative freedom in my work.u0022
Ondrej Zlesak
Compliance Manager
u0022An ideal work environment is never just about a single thing. It's the right combination of great people, deep knowledge, regular challenges, and ever-growing opportunities that make a Huddle's culture so exciting to be working at. It is truly thrilling to see what can be achieved when working with great minds.u0022
Ana Klasnić
Product Designer
"I am really grateful for the opportunities I get in Huddle; helping me push my limits, learn and grow as a designer. I am developing my skills through complex problem-solving in safe and friendly environment, all along the support from our furry four-legged colleagues."